About Us
We know how hard it is to leave your little ones in the care of someone else, especially someone you don't know. For this reason, we work exclusively with qualified professionals that have a degree in childcare and experience in the field. All our babysitters and nannies go through a rigorous selection process and their professional references, training certificates and criminal records are verified.
You can leave assured that your little ones will be in the hands of professionals who understand their development and needs. We seek out caring and responsible professionals with strategies to work with the little ones so that the time spent with them can be as fun and educational as possible.
MyBabysitter is a company created by a kindergarten teacher that emerged from the love of education and childcare and is based on two pillars:
To provide an excellent babysitting and nanny service, developed exclusively by professionals with a degree in the childcare field;
To provide a service with total transparency.
Working with children must be endowed with responsibility, play, affection, rules and transparency.
Transparency is one of our pillars - Transparency regarding our services and our professionals. That's why we provide a page just for our babysitters so you can meet our team and learn about their qualifications. Also, we provide a direct communication with the babysitter during the babysitting so you can know, in real-time, how your child is doing.
Our company started in Lisbon and due to its success and the recognition of our service's quality by our customers, we also grew toward the Algarve, Margem Sul, Braga, Porto, Coimbra, Guimarães and Ponta Delgada areas.
Enjoy your day without worries! Our concern is the wellbeing and safety of your child.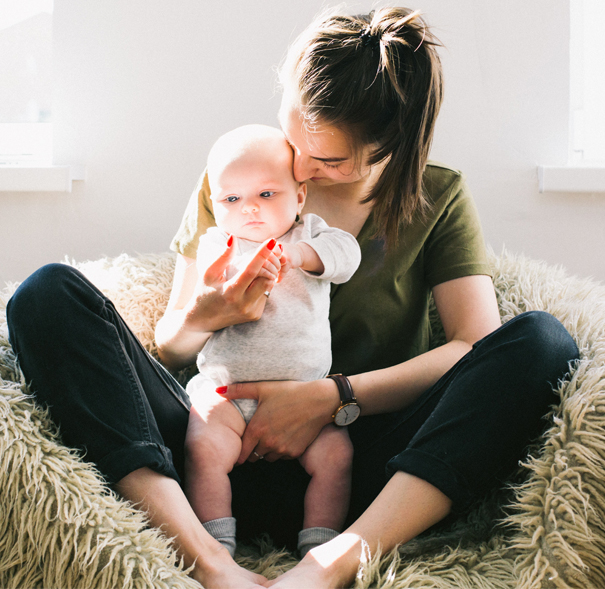 FAQ - Frequently Asked Questions
A minimum period of 3 hours will always be charged.
We recommend requesting the service with, at least, 48h in advance so that the babysitter can plan everything to make the best of your experience. Nevertheless, we'll always try to fulfill your needs. You can contact us by email/phone and we'll try to assign you a babysitter.
A babysitter can be responsible for a maximum of 3 children. However, in particular cases, the babysitter can stay with 4 children.
The babysitter that will accompany your family is selected according to the service location and characteristics. We try to maintain the same babysitter throughout the services to ensure its continuity and so that the relation with the family can be maintained.
The cancellation of the service by the client doesn't imply the refund of any amount already paid. However, service cancellations communicated 48 hours in advance of the start of the service or in which a justification is presented that MyBabysitter considers appropriate, allow the Client to use the amount already paid to schedule a new service. Cancellations communicated less than 5 hours prior to the start of the service imply a minimum of three hours charge. The five hours are counted considering MyBabysitter's office hours.
Whatever your doubt or desired service may be, please contact us through email geral@mybabysitter.pt or by phone +351 916 961 119. We will always try to meet the needs of your family.